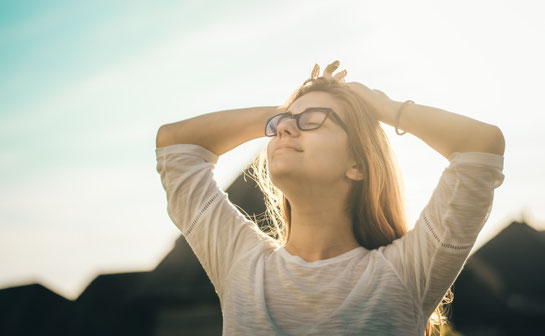 Personal growth requires some goal setting, as well as motivation to keep going once you set your mind to do something. Whether you want to learn a new skill, develop a more positive mindset, or work on your patience, there are several things you must do in order to achieve your desired outcome. Start by writing out some of your goals and include a few pros and cons that may come with the journey; for instance, you might find that taking on a particular hobby is a great way to relieve stress but is far too time-consuming for you to practice it every day. Looking at your goals in a practical way will allow you to narrow down what you really want to do and find ways to work them into your schedule realistically.
Here are a few tips on how you can work on personal growth goals.
Make Your Space a Happy One
It's difficult to work on your personal goals if your surroundings don't leave you feeling joyful or relaxed. All too often, we're too tired to keep up with the cleaning and decluttering after long days at work, but you can make things more manageable by creating a task list for each day of the week that allows you to tackle chores a little at a time. Not only is this beneficial for your mental health, it can improve the air quality in your home as well, which helps you rest better and removes allergens and dust so you can breathe easy. Keep in mind that it's ideal to vacuum carpets twice a week, but if you have a pet that sheds, vacuuming at least once every other day is optimal.
Make Your Dreams a Reality
If you've always wanted to run a business of your own, there's no time like the present. With so many home-based business options available these days–plus plenty of tools for entrepreneurs with great ideas–it's easier than ever to create a startup on your own terms. Start with a stellar business plan, which includes your products or services, your financial needs, and which business structure you're going to choose.
Business cards provide a convenient and professional way to share contact information and make a lasting impression with potential clients or business partners. If you're looking to design business cards, you can customize pre-made templates by adding your own text, fonts, images, and logo.
Change Up Your Options
Not ready to start your own business? Feeling stuck in a job that doesn't value you or leave you feeling fulfilled? Think about your options and start setting a few goals. You don't have to stick with a job you hate, and personal growth is all about finding the inner confidence to make big changes. If it's been a while since you updated your resume, now's the time to update your work history, experience, and skills.
You may also want to investigate what educational options are available to you. This is a good option to consider if you'd like to become a teacher, for example. You can complete an education degree relatively quickly with an online degree program. Best of all, it's flexible so it can be completed on your schedule.
Take Care
When you're busy following your dreams, it can be easy to forget to take care of your own needs, but self-care is essential in a quest for personal growth. Everyone is different when it comes to what makes them look and feel their best, so think about easy ways you can work self-care into your routines. You might stock healthy snacks in the pantry or at your desk at work, start a new exercise regimen, or learn meditation and deep breathing exercises to reduce anxiety and stress. There are many ways to care for yourself, so you don't have to feel limited to just one.
Personal growth is often a long journey rather than a single achievement, so try to be patient as you set goals and work toward them whether you're creating a healthier home space, going back to school, or finding a new job. You can find inspiration and motivation from like-minded individuals, so consider networking along the way.
Mindful Life, Mindful Work, Inc. offers mindfulness-based performance improvement services to improve collaboration and company culture.
---
Dylan Foster is a writer at Health Well Wise. When he isn't working as an office assistant, he enjoys DIY projects at home and hiking with his dog.