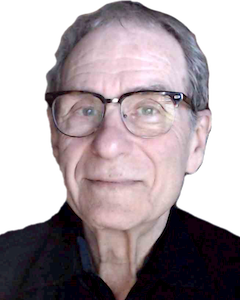 Focused skills training is a necessity. However, unless skills training is part of an overall program to optimize performance it is likely to go to waste or be far less effective than desired.
The Kirkpatrick training evaluation model rates training in four levels:
Reaction (Did participants like it?)

Learning (Were skills and concepts learned?)

Behavior (Were learned skills applied?)

Results (Were desired performance improvements realized?)
Reaction is easy to measure. Learning a bit more complex but still not so difficult. These two are measured at training time.
Behavior and Results require assessment over time. Behavior is easy if leadership understands that for skills to be useful, they must be applied and that to determine if they are regularly applied requires resources, methods and reporting.
Measuring Results requires a baseline and recognition that multiple interacting factors drive results like greater profitability and higher quality.
If sustained performance optimization is a goal, then coordinating assessment, consulting, coaching, and training are necessary to achieving that goal. This means going beyond a training curriculum to a formal performance enhancement program with acknowledged leadership, a plan, multiple coordinated projects, and regular assessment and review to best measure progress and adjust accordingly.
For example, training a cadre of project managers (PMs) on how to schedule and manage risk more effectively may make those managers better at performing those tasks but can lead to conflict with staff, salespeople, and clients. Training salespeople in contact and closing skills can bring in more sales but unless the participants have learned about and are accountable for sale profitability, and understand delivery pipelines, organizational performance can suffer.
A program to improve engagement performance in a sales-driven service organization would include project management courses (for both hard-core PMs and other stakeholders), sales training, methodology training, emotional intelligence and mindfulness training, relationship and communications training, performance assessments, regular facilitated reviews, and team and individual coaching to better enable putting skills to work collaboratively.
Optimal performance relies on sustained coordinated assessment, consulting, coaching, and training in the context of a program to achieve sustainable, meaningful, and substantial outcomes.
---
George Pitagorsky's mission is to guide people to create healthy, happy, and highly effective teams, organizations, and communities. He has decades of experience as a globally recognized project, program and process management expert, teacher, and technology executive. His experience includes six years as CIO for a multi-billion-dollar government agency, and as a principle in a technology start-up. As Director of Program Development George brings over ten years of experience in that role for an international learning organization.