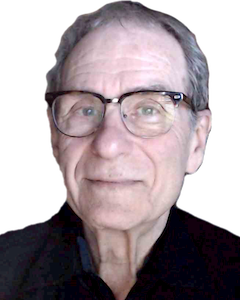 Excessive stress gets in the way of individual, team, and organizational performance. To optimize performance, reduce unnecessary stress by changing the environment and ultimately better enabling individuals and teams to handle the unavoidable stress that remains.  
Changing the environment means adjusting workloads, working conditions, roles, and structures. Better enabling individuals begins with applying mindful awareness to better manage their own stress, and in turn to be less likely to increase the stress of those around them. Teams that collectively apply mindful awareness exponentially enhance its benefits in service of their goals. 
Causes of Stress
Complexity and volatility breed uncertainty and ambiguity, causing stress. Poor working conditions, overwork and unreasonable expectations are all stressful. Stress multiplies the impact of complexity and other various stressors. Often overlooked stress factors are interpersonal and intrapersonal processes - the way people think, react and relate to one another.
For example, a recent article[1] offered a simple approach to determine project complexity with a formula - "Complexity = (Communication Channels + Roles Complexity) X Stress." While the article acknowledges the role of stress, it fails to address the messy realm of subjective feelings and relationships. It also misses the point that while stress impacts complexity, complexity also impacts stress.
Understanding the effects of change, over-commitment, the number of interactions found amongst involved groups, changing team members, and the number of concurrent activities is a great step toward being able to manage stress and complexity. However, just measuring the number of channels and roles is not enough. You must also assess the more subtle aspects of communication and relationships, like personal styles, bias, politics, mindful awareness, emotional and social intelligences, and rationality.
An otherwise moderately stressful environment becomes far more stressful when the people involved have low emotional and social intelligences coupled with poor decision making/conflict management, and limited communication skills. A mature environment that understands the power of mindful self-awareness will both avoid unnecessary stress and will also be better able to manage the stress that remains.
Going Beyond Quantity
Of course, the problem is that measuring quantity is easy, while measuring the quality of relationships is, well, complex. It requires that individuals face their inner workings - the processes that determine the way they react, respond, communicate, solve problems, and relate with others. They must be able to own up to faults and share a mutual understanding of what 'healthy' means, and how achieving it promotes optimal performance. And individuals must also have a high degree of cognitive readiness - the resilience to adapt in the face of stress. 
Achieving these things requires the courage, process thinking and mindful self-awareness, and intelligence that enable self-reflection. Quantifying uncovers actionable changes like moderating workloads and simplifying organizational structures to reduce the number of communication channels. If as a result stress levels come down so that performers are effective and happy, that may be enough. 
But what if there is still an excess amount of stress? Then look to up-leveling the way you and your team handle intrapersonal and interpersonal stress influencers. Cultivate the mindful awareness that leads to greater emotional and social intelligence, and that promotes an increase in process thinking.
Mindful Life, Mindful Work, Inc. provides the coaching, consulting, training and other tools that contribute to sustaining optimal performance.
---
---
George Pitagorsky's mission is to guide people to create healthy, happy, and highly effective teams, organizations, and communities. He has decades of experience as a globally recognized project, program and process management expert, teacher, and technology executive. His experience includes six years as CIO for a multi-billion-dollar government agency, and as a principle in a technology start-up. As Director of Program Development George brings over ten years of experience in that role for an international learning organization.