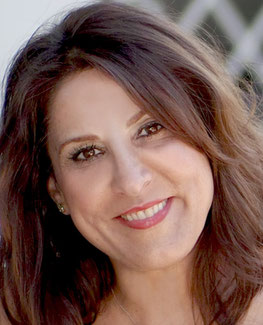 Communication is vital to cultivating connections and mindfully engaging with people in our personal and professional lives. In project management practice, stakeholders are those who are impacted by or can impact the project positively or negatively. Creating a successful flow of information ultimately enables more effective communication and better project execution in working with what at times is a diverse collection of project stakeholders. Additionally, the importance of the project manager's emotional intelligence and self-awareness cannot be overstated, as it is this capacity for connecting with stakeholders on a deeper level that allows for empathic and systemic understanding to pivot as a project develops.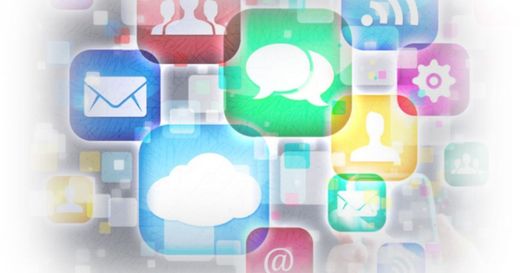 Using the project management analogy, the network of people in our life are our daily stakeholders with whom we create either a positive or a negative impact. To reiterate, effective communication keeps our stakeholders engaged. Additionally, the communication method itself can oftentimes be as important as the reason for, or the information shared, in these regular touchpoint communications.
Growing up, I learned the value of keeping in touch with family and friends by watching my parents. My family believed in constant contact with those close to us, and thus our family's friends were very much an extension of our family. I realized early in life the value of appreciating that each person I meet in my life journey teaches me something important that I need to learn. Over the years, I developed the habit of regularly checking in with my circle of friends and relatives.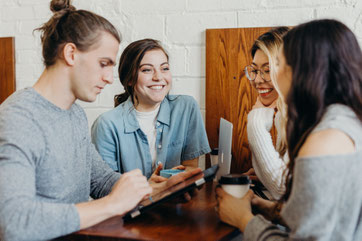 Similar to my personal life, in my professional life as a project portfolio manager, I also made it a practice to regularly keep in touch with clients and colleagues, and to send an occasional note, text, or phone call just to say hello. In doing so, I sometimes noticed that people seemed to doubt the motivations behind my occasional contact, perhaps thinking that I wanted something from them. However, their doubt faded over time as they experienced that small and consistently delivered thoughtful actions was truly my style of communicating and keeping in touch.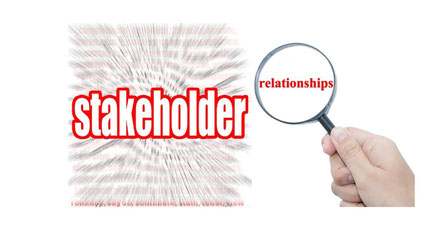 In the project management profession, each project is tailored to project needs and is based upon the overall organizational needs, and the project manager works to continuously improve and refine project delivery throughout the project's scope. Applying this project management wisdom to our day-to-day life reveals the importance of tailoring our communication style to the uniqueness of the style of the person with whom we are communicating.
For example, your own communication style might be sending handwritten letters during the holidays just to check in, or you may like to send an occasional text, drop a call, or meet face to face. Regardless of the communication style or the medium, the important point is in developing a mindset habit of regularly communicating and making genuine connections within your network of friends, family, clients, and colleagues. Although I am not a networking expert, I believe spending my time for regular check-ins "just to say hello" with no expectations is an essential investment in building relationships for those future moments when I may actually need my network for help.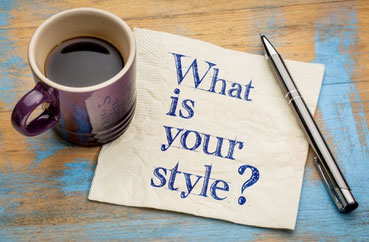 James Clear, author of the book Atomic Habits, refers to research that shows that if we work on making ourselves better by 1% on a daily basis, by the end of one year we are 37% better. Similarly, the actions we take daily to communicate with our stakeholders is directly related to building healthy relationships. Make your goal the regular practice of augmenting your communication efforts in order to ensure you are spending your time connecting in the most effective ways with each person for the ultimate desired outcome… nurturing lasting connections.
How would you like to communicate with your stakeholders in both your personal and professional life? Would that be by phone, by Zoom, Teams, What's app, or in person?
---
Tooran Khosh, P.E., MBA, PMP has a diversity of education and work experience, with a proven track record of accomplishments in cross-functional teams managing multiple projects, valued up to $1.5 billion, in a variety of industries, including information technology, construction, education, and financial institutions. Tooran has a background education in engineering and she is certified in project management professional (PMP), an internationally recognized professional designation offered by the Project Management Institute (PMI). PMI organization is an independent source of reliable and effective project management services. She has presented on numerous topics in project management practices and continuous improvement mindset nationally and internationally including in the USA, Britain, Canada, and Mexico. Tooran has authored 17 publications and co-authored five white papers on a variety of topics on management consulting and continuous improvement mindset topics aimed at driving business value through people, performance, processes, and product methodology.
     Giving back to her community, Tooran volunteers her time in mentoring young graduates and professionals on project-management related career paths and the application of project management practices to mindset habits. Tooran is a member of the Project Management Training Alliance (PMTA).  Tooran is also a member of PMI and has volunteered for many roles with Global PMI, including risk-management role delineation and PMP Certification Exam process. Her involvement with PMI Austin Chapter includes serving on the Board of Directors as the VP of Professional Development, as well as developing the Strategic Maturity Model with the Marketing team.
For more information about her experience in project management consulting, teaching, and delivering mindset habits trainings, visit Tooran's LinkedIn profile.