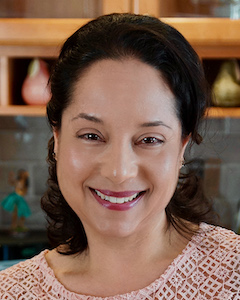 We are more aware of the importance of our health and well-being amidst COVID-19 concerns. Personally, and professionally we are learning to live and work in new ways. Even during the "best" of times, creating a wellness culture at work and home can be challenging. Time never feels on our side. But there is time, and we can choose to use it for our self-care. We can make choices that positively impact our physical, mental, and emotional health – our well-being, whether at home or work. Now more than ever, it is essential to take care of yourself.
In some regards, the opportunity to work remotely from home does offer more flexibility in our day than the typical corporate office environment. But there are also unique challenges when working from home.  A healthy work/life balance means different things for different people, but in general, it is allowing time within your day for a fulfilling mix of both work and self-care. The balance is not about achieving a perfect ratio but instead finding what is most fulfilling, valuable, and necessary to you.
Wellness tips while working from home
Follow a routine.
Create and maintain a routine to ensure work-life balance—Continue to engage in activities outside of work that bring you joy.
Sleep, eat, and drink well.
Stay focused, positive, and energized with plenty of sleep, nutrient-rich meals and snacks, and plenty of water throughout your day.
Set office hours.
Working from home blurs the boundary of work time and personal time. Maintain a regular work schedule and communicate with your colleagues the hours that you will be available.
Limit screen time.
It is not easy to do this when much of our work and social life use screens. Challenge yourself to a screen-time "time out" for at least 30 minutes a day.
Get moving.
Create time for movement each day. Regular physical activity increases energy, improves sleep and cognitive function, and boosts your mood. Find something you enjoy and work it into your schedule.
Wellness tips for remote team members
Do regular check-ins.
If you want to know how your employees are doing, then ask, listen, and respond. Ask what is going well, and what struggles or obstacles may they be facing? Then ask, what can I do to help?
Encourage self-care.
Encourage and support your team's efforts to take care of themselves. Permit employees to take a break and set boundaries from work—and lead by example. Encourage employees to use paid-time-off or adjust their work schedules for some R&R.
Clarify expectations.
Clarify if there is a change in performance expectations, communication, and availability in this work from the home environment. Clear communication will help reduce confusion and stress for employees who may be managing a new workflow and home and family responsibilities simultaneously.
Show appreciation.
Employee appreciation is one of the most important ways to show you care about and value your team members. Take time to share team and individual "wins" and encourage team members to offer a "shout out" of gratitude and recognition to their colleagues for a job well done.
Communicate clearly on COVID-19 updates.
Uncertainty and silence can create confusion and fear. Clear and open communication will help everyone feel more secure during this evolving crisis. Share, as needed, company updates that may impact employees' work and employment status.
I offer you these tips to help you manifest your own culture of wellness, wherever you may be. I invite you to pay attention to your whole self. To examine, with curiosity and compassion, your daily habits – what you eat, how much you move, sleep, work, and play. The time is there to create the wellness culture you need to help you through this challenging and ever-changing time.
---
Julia Grimaldi is an avid experiential learner and influential communicator; with varied but impactful well-being engagement experience based in Boston, Massachusetts. She is a seasoned and passionate health educator and wellness coach. For approximately 15+ years, Julia worked on statewide public health campaigns to develop and implement nutrition education programs for at-risk communities. Julia has had a love and appreciation of food and cooking her entire life. Whether curious or plain hungry, she managed to find her way into the kitchen. A seasoned home cook and mostly self-taught nutrition chef, Julia holds a master's degree from Boston University in Gastronomy and a holistic health coach certificate from The Health Coach Institute. Her commitment to service has landed her on a new path, where she intends to support organizations with comprehensive on-site and remote well-being tools that foster and create productive and resilient teams. Julia is currently enrolled with Mindful Leader to become a Certified Workplace Mindfulness facilitator.  www.linkedin.com/in/juliagrimaldi