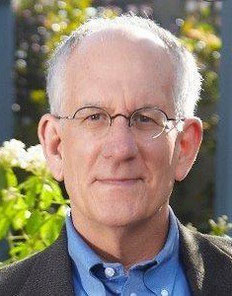 Risk taking is vital to career success and
there is never security so get used to risk.

In the span of less than two years a very large spin off of a long established company was halved in terms of revenue. Thousands of jobs were eliminated, whole departments decimated, projects terminated or not started.

The Learning and Development department's budget was cut so severely that all programs for leaders, managers and employees were threatened.
A very risky situation indeed. One that most people would be thinking about new places to work or alternately putting their head in the sand.
The L&D leadership did something that demonstrated vision and courage. They took their budget and invested it in building the Virtual Platform of the future that enabled this company to be years ahead of others in virtual collaboration capability and skill development.

"Not taking action has costs that can be as consequential as taking risks; it's simply less natural to calculate and pay attention to the "what-ifs" of inaction. In today's marketplace, where jobs and job categories are being destroyed and invented at an accelerating rate, I'd argue that the riskiest move one can make is to assume that your industry or job is secure. Just ask former employees of Countrywide, British Petroleum, or Newsweek if you doubt me. Former Chief Talent Officer of Netflix, Patty McCord, says that companies should stop lying to people about their job security, because there's simply no such thing."

It is not easy but it is critical to become better at taking risks. There are two areas of development that anyone can become skilled at with regard to training in risk taking.


1. Analysis of risk using problem solving and decision-making methods which includes talking to others who are allies and challengers so that your thinking and feelings are held within a larger context than your own mind.


2. Employing insight based upon mindful self-reflection including checking in with your gut instincts and giving credence to physical responses..
Let's take a specific situation to consider how these might play out or into your considerations.

Analysis of risk requires a careful and thorough use of a method of examination that commonly is called problem-solving process. Take the example of Mike who is in an industry that is being disrupted by MOOC's and Distance learning. For several years it has been somewhat obvious that the costs of their companies training was unaffordable to a growing segment of the mid-sized companies they depended upon but they had ignored the threat. The anxiety of changing was more difficult to deal with for the senior staff then the possible upside presented by e learning. When they got around to dealing with the risk they were able to use a robust process that included a wide variety of opinions and stakeholders so that they would not blindly follow a majority view but consider carefully dissent and opposing opinions.

Self-awareness begins with the intention to be cognizant of your internal responses and reactions to situations that present risk. Since perception of risk is an inside experience (what is risky to me might be reward to you) it is imperative that we become familiar with our response to risk. The most common physical symptoms, and emotions associated with risk are anxiety or when it is higher risk, fear.
There are clear sensations that signal anxiety. Become mindful of them. Ask yourself if they are signaling that a situation or decision feels risky.

Make sure you have a team of two or three people that you can call your risk-tone team. When you are facing something that is risky or seems so to you check in with your team and talk it through so that when you want to make a decision you are confident that you have gotten advice, other perspectives and viewpoints.

Try this:
Ask a few people to be a part of your risk assessment team. I have chosen three people that are likely to challenge my thinking offer me differences of view and are not afraid to hurt my feelings for the sake of making an effective choice.

Before taking a risk settle yourself via a short mindfulness practice like a relaxation exercise. Long, slow deep breathing often works if done with concentrated focus.

Remind yourself with these questions that risky choices lead to new information and then you can choose something else that appears only when you take the risk and move forward. Here are a few questions:

What is the worst thing that can happen if I do this?

What is a best-case scenario that could come from taking this risk?

What can I do if it does not turn out well? What is my recovery plan??

Whom can I talk this over with so that I make the best-informed and thoughtful choice?
---

For over 40 years, Elad Levinson has been coaching leaders, consulting small and large companies and leading teams of organizational and learning development professionals. He was the Director of Learning and Development at Agilent Technologies as well as a senior Human Resource leader at several technology companies. Elad has written and delivered dozens of courses that address the challenges of senior leaders and executives in time-starved, fast-paced companies and industries. Elad has been described as "the one you turn to when you want help solving a thorny company-wide or people problem and want the solution to stick."
http://4128associates.com/bios/

You can contact Elad directly at: elad.levinson@gmail.com
His LinkedIn profile: https://www.linkedin.com/in/elad-levinson-858586
His Twitter profile: https://twitter.com/CoachElad