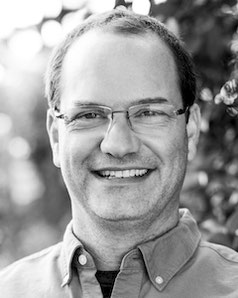 To be able to do what we love, to know and be who we truly are, and to be generously supported and compensated for our unique gifts are all essential to designing a life that is satisfying and sustainable. And to be able to do all of this while creating a world that is better off than we found it... this in essence is the focus of conscious capitalism and in turning our attention to mindfully engaging with money and money-related matters. When our livelihood is 'right', it feels right and fulfilling, and only we can know for ourselves when we are aligned with what matters most to us, be it individually, socially, or globally.
Then why do so many of us fall short in our efforts to realize true career and personal actualization, contentment? Do we compromise too much or too little? Are we being stubborn or do we have a vision that is essential for our own and the world's betterment? By exploring these and related questions, we can begin to see the many ways we may be blocking our capacity to leverage our gifts for the common good, and in doing so can simultaneously and in good faith earn a profit for ourselves.
We each have a gift for this world, that if left unexpressed, dies with us. Directing our gifts in the service of ourselves and others is essential to helping the world thrive... for if we feel depleted and under-compensated (fiscally or otherwise), to what extent can we be useful to the success of those around us? Money after all, is simply our energy and effort, our passion, made physical.

The above said, many of us continue to harbor wounds around money, power, and influence because we likely witnessed their misuse at some point in our lives. But feeling depleted and devoid of their important utility (sharing our passion with the world) is no longer a viable option, so let's get to work to discover a new way that supports us in living the life that has previously felt beyond our reach. On the deepest of levels, each of us already knows who we are; our work is to mine this basic and natural wisdom so that we can access it consistently, particularly in matters related to our financial freedom. By letting our truest self shine and be rewarded for who we are and what we bring to life's table, we can then help others in ways that previously felt unattainable. Our career and personal life hinges upon the linchpin of clarifying our value in any given exchange or transaction.

For what is our responsibility to our society and the world? What is our responsibility to ourselves and to our family? Perhaps we have been trying to accomplish financial success in a way that actually stifles it, and if so, then it's time to reevaluate with the help of a new perspective. Coaching at it's core is the process by which new perspective is born. It's time to rebirth our own and our world's conception of money, its application and its potential.
---

Jonathan Reynolds is a business and career coach living in the San Francisco Bay Area. His coaching work focuses on helping individuals and organizations make better personal and professional decisions by clarifying their marketable value and key relationships. Since 1997, Jonathan has trained extensively in the discipline of mindfulness, and as a mindfulness consultant he works with organizations to help improve overall performance, efficiency, and workplace culture. In addition to an academic background including biology, philosophy, and psychology, Jonathan has also earned a certificate in executive leadership from Cornell University. Jonathan's services are delivered remotely via phone, SKYPE, and asynchronous learning platforms. www.mindfullifemindfulwork.com