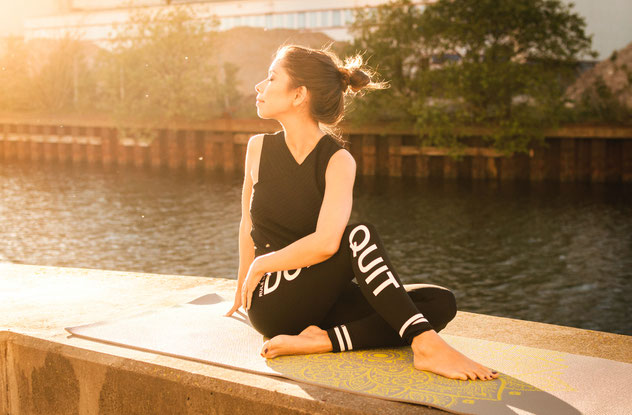 The entrepreneurial lifestyle can be challenging, lonely, and unpredictable. However, that's why building your physical and mental health is crucial to yourself and your business. If you're an entrepreneur, you must create time for self-care to avoid burnout. Read on for ways you can do just that. 
1. Learn Relaxation Techniques 
It's normal to feel stressed when you're an entrepreneur; you're taking significant financial and personal risks. But learning relaxation techniques can make your work life and personal life far more manageable. Here are some typical relaxation techniques:
Yoga. Researchers have found that depression levels decrease by up to 50% after 3 months of yoga practice.
Meditation. Researchers have found that meditation reduces stress in many cases. Although it can be challenging to learn, there are many excellent meditation centers in and around Mill Valley, CA. 
Tai Chi. Tai Chi is an ancient Chinese martial art that's superb for reducing stress. 
Massage. Visiting your local spa and having a massage is an excellent way to relax your mind and body.
2. Exercise Regularly 
There's nothing better than the endorphin rush you feel after a rigorous workout. Unfortunately, many entrepreneurs stop working out because they're too busy focusing on their businesses. Still, going to a gym is a superb way to maintain your physical and mental health. One of the best gyms in Mill Valley is Club Evexia, which offers personal training and group fitness classes.
However, you don't have to spend hours in the gym to achieve excellent results. You can spend 15 minutes per day in your bedroom. Bodyweight exercises, such as push-ups, sit-ups, and chin-ups, offer physical benefits without needing to visit a local gym.
3. Use Online Therapy Services 
You may have considered going for therapy sessions, but felt you didn't have the time because you're busy running your business. Remember, suffering from anxiety is never okay; you should always speak to someone.
There are online options for therapy that allow you to receive therapy from anywhere in the world. You'll save money and time when you avoid traveling to face-to-face sessions. You'll also have the option of choosing various licensed professionals from the comfort of your home. Many even offer a free first consultation to ensure that you find a suitable match.
4. Outsource Your Work to Freelancers
If you're feeling overwhelmed with your workload when you're an entrepreneur, you should consider outsourcing tasks to freelancers. There were 59 million freelancers in the United States as of 2020. You can find freelancers to handle your accounting, SEO, content marketing, recruitment, and sales. Some of the best websites to find freelancers include LinkedIn, Crowd Content, Upwork, and Fiverr. Use their services to spend more time away from the business, thus allowing you to focus on self-care.
5. Immerse Yourself in Nature
Mill Valley blesses you with excellent weather throughout the year. Take advantage of the local weather by spending time in nature. One of the best nearby hikes is the Dipsea Trail, Steep Ravine Trail, and Matt Davis Loop in Mount Tamalpais State Park. It offers the perfect chance to hike, relax, and get lost in nature.
Always Look After Your Health 
You can improve your health by using the tips in this article. For more self-care resources, visit Mindful Life, Mindful Work, Inc.
---
Dylan Foster is a writer at Health Well Wise. When he isn't working as an office assistant, he enjoys DIY projects at home and hiking with his dog.