"Presence, Awareness, and Vulnerability: Interpersonal aspects of meditation-based interventions" (IONS Conference Presentation) by Michael Sapiro, PsyD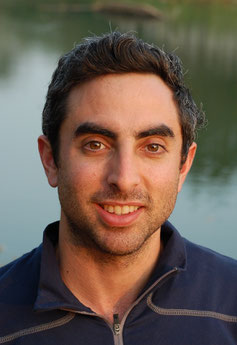 Michael Sapiro, PsyD lives and works on the frontier of spirituality, social justice, science, and psychology. He earned his Doctorate in Clinical Psychology from John F. Kennedy University and holds a Master's in English Studies. He is a consultant with the Institute of Noetic Sciences and is on faculty at Esalen Institute. He specializes in PTSD with an emphasis on combat trauma for returning veterans. Michael is the founder of Maitri House Yoga and was trained for 20 years in both traditional Yoga philosophy and lifestyle, and Buddhist meditation. He has lived in Zen temples and was ordained for a short period as a Buddhist monk in Thailand. He and his wife lead cultural immersion trips to Thailand with teachers such as Richard Miller, Christine Carter, Terry Patten, and Sarahjoy Marsh. He offers trainings, workshops and retreats for individuals and organizations on meditation-based interventions in clinical settings, employee self-care and sustained well-being, and on practices for awakening to full human potential. He can be reached by email - click here - or at his website: maitrihouseyoga.com
To watch Mike's presentation on presence, awareness, and vulnerability at the Institute of Noetic Sciences (video also included above), click HERE. This video was recorded at the Future of Meditation Research meeting organized by the Institute of Noetic Sciences in Petaluma, California in 2016.


To read his work on the importance of self-care for service oriented people titled "The Self-Care Vow: Turning the Bodhisattva's gaze inward" please click here:
http://theshiftnetwork.com/blog/2016-07-16/self-care-vow-turning-bodhisattvas-gaze-inward


He will be speaking with Dr. Shamini Jain at this year's Science and Non-Duality Conference in San Jose, CA. They will present on the healing power of presence from the perspectives of clinical psychology and psychoneuroimmunology.


In October, Michael will also be leading a weeklong retreat at Esalen Institute with Cassandra Vieten, PhD, CEO and President of the Institute of Noetic Sciences, called Living Deeply: The Art and Science of Transformation. Living Deeply: The Art and Science of Transformation